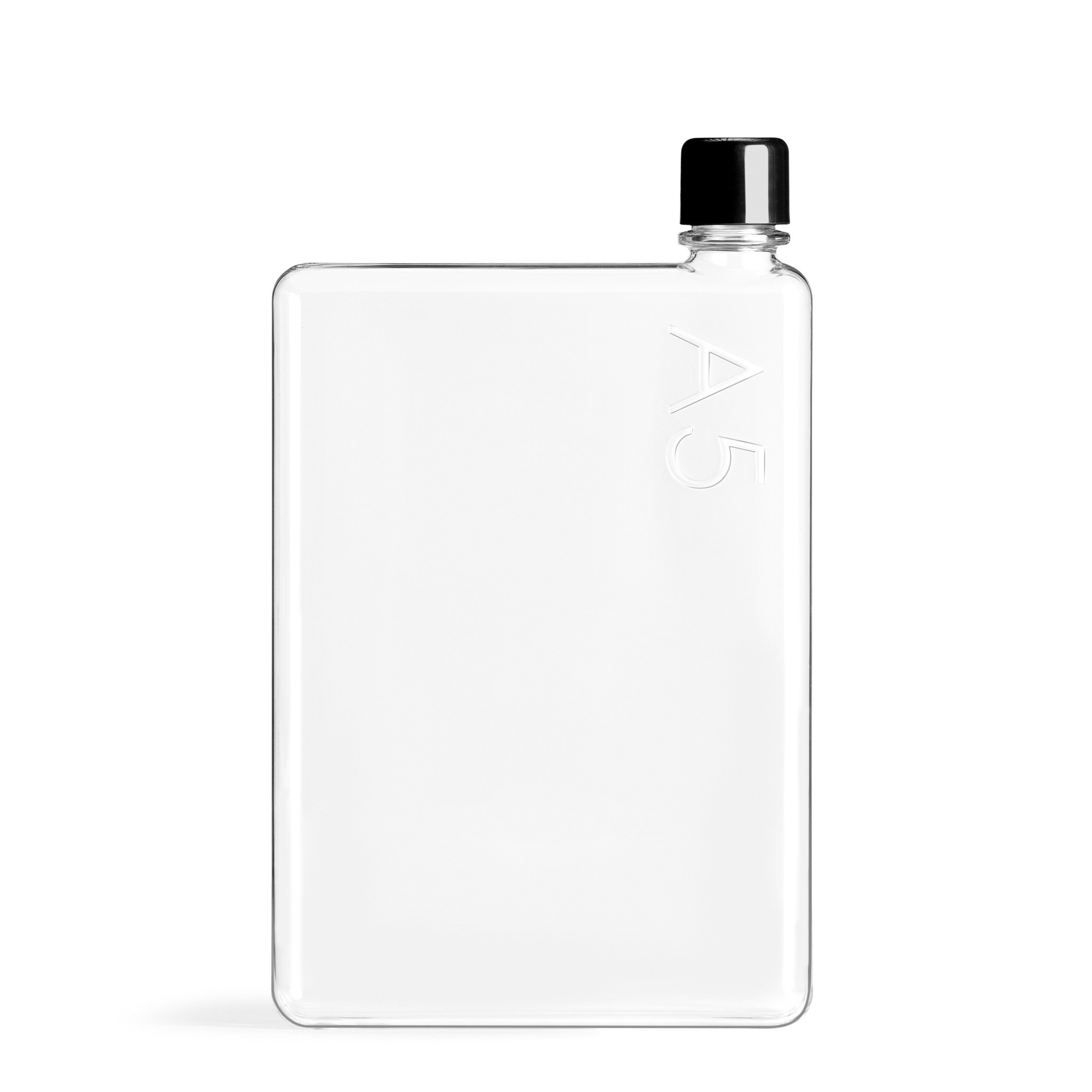 Memobottle A5
In a world that's quickly moving away from single-use plastic, stay hydrated with the most stylish creation from Australia.
BPA-free, thick plastic in a shape that fits perfectly in your bag with books, tablet and laptop. TETRIS-style!
The A5 is shaped from the international A5 sheet measurements, and it comes with a black and a white lid, both included in a recycled-materials case.
It contains 750ml of water or any liquid warmed up to 50°C (122°F).
Dimensions: 243mm x 148mm x 30mm (9.6 x 5,82 x 1.18in)
Memobottle A5 With Black and White Lid Included