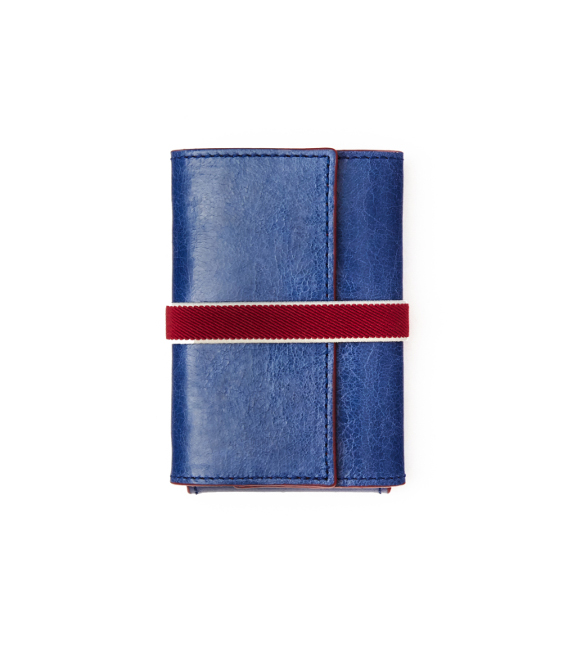 Metropolis Wallet
Inspired by the world's most beautiful cities and cultures, a Double00 wallet embodies the essence, lights and taste of each place in a unique design of shiny leather.
Among all leather wallets / cardholders for men, this is definitely handy and stylish.
Compact design to hold up to 12 cards, bills and a few coins in the back pocket.
Premium Napa leather, coated with natural eco-friendly dyes and sealed with resins for extra durability.
Double weave threads hold the leather on both sides.
Tightly interwoven elastic band, smart and durable.
Engraved seal, at over 124°C/255°F, following secular craftsmanship tradition.
Clip for your cash bills
Packaged in an elegant cardboard box to make the perfect gift for men.
Measurements: 9.5 x 6.5 x 1.4 cm - 3.7 x 2.5 x 0.5 in
Order it now on Hommeporium and enjoy the seasonal offers!
sale
Double00 is the idea of Jan Alessie and Alejandro Rodiles, two young designers who got inspired by the works of a small shop in Rome, 10 years ago.
When the shop closed, they redesigned the wallets upgrading the materials, and creating the most practical wallet for men with premium leather. Double00 is inspired by the novels of Ian Fleming, more specifically Britain's 00 agents and James Bond, symbol of style and elegance.
Double00 wallets are light and thin, replacing layers of leather with a single elastic band that holds all the cards together.
The design is an evergreen minimalistic take on modern cardholders for men.
These premium wallets are produced in Ubrique, in the ancient Roman leather working region of Spain.